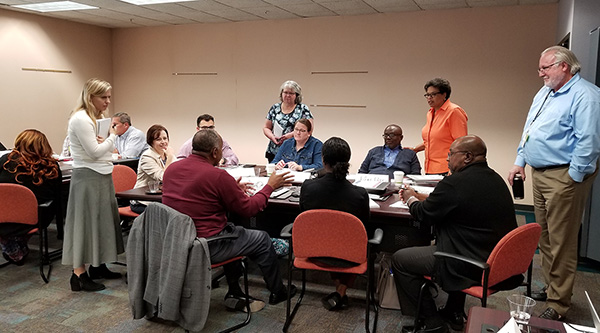 The Human Asset Imaging® Institute offers a wide range of actionable, engaging, team-focused training programs designed to meet and exceed organizational needs. The result is a transformative learning experience that influences employees to think, communicate and behave differently.
Our training programs revolve around the universal key values of honesty, communication, and confidence. It's no coincidence that these are also the three tenets of effective relationship-building. No matter the industry, an organization that combines and prioritizes these values can expect greater efficiency, more productive collaboration, and longer-lasting relationships with clients and customers. 
Services and products are often customized and packaged to meet individual and group development requirements. Pair our training and curriculum options with the assessment tools for a more satisfying performance outcome.
Let us help you transform your workforce and create sustainable growth.