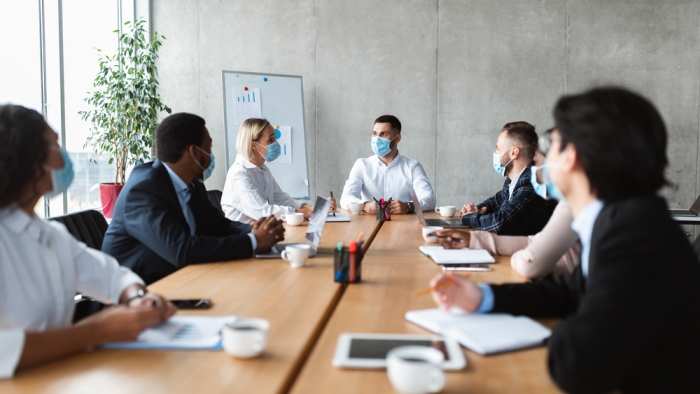 The benefits of a diverse workforce extend far beyond enhancing a company's public image. Diversity, particularly in the supply chain, makes businesses stronger, more competitive, and better able to invest in their respective communities.
Companies with diverse supply chains report high performance from those suppliers. A recent Hackett Group report found that 99% of diverse suppliers met or exceeded expectations, and 23% just plain exceeded them.
Supply chain diversity initiatives grew out of the Civil Rights Movement of the 1950's and 60's, with General Motors in Detroit creating one of the first in 1968. Today, with America in the midst of another racial reckoning, inclusion of and opportunity for underrepresented people is more important than ever.
What Qualifies a Business As a Diverse Supplier?
A diverse supplier is a business at least 51% owned and operated by an individual or group of people who is/are part of a traditionally underserved group. That includes women-owned, minority-owned, veteran owned and LGBTQIA-owned businesses. There are several differentiating factors.
Why Does a Diverse Supply Chain Matter?
Supply chain diversity matters because it makes both your business and the companies you do business with stronger. It creates jobs and funnels money and opportunity into communities that otherwise might not see it.
The National Minority Supplier Diversity Council found that minority-owned businesses generate a combined $400 billion in economic output. That output in turn led to $49 billion in annual revenue for local, state, and federal tax authorities.
Diversifying your supply chain doesn't just mean economic benefits; it can provide logistics advantages as well. A diverse supply chain operates more efficiently and in more communities than one that isn't as varied. That means an ability to be more agile on the ground when it really counts.
The current state of the COVID-19 vaccine rollout in the U.S. is a good example of an inefficient supply chain. Differing state plans, lack of a fully unified directive from the federal government, and miscommunication at multiple levels have resulted in vaccine shortages. The current supply chain cannot meet the current demand, and that will almost certainly cost lives.
While the product or service your business provides probably isn't as dire as the COVID-19 vaccine, breakdowns and insufficiencies in any supply chain can have disastrous consequences. A diverse supply chain makes that less likely to happen, because:
It widens your pool of potential suppliers, which makes your supply chain more resilient and agile.

It can be localized and, therefore, mobilized more rapidly.

It can provide community-based insights and strategies that enable a corporate advantage.
By including individuals from various backgrounds, you bring unique perspectives to your company that can have a positive impact on your business.
Diverse suppliers may also bring their networks with them, allowing you to access connections in communities and markets you might never have entered by not working together. And once those connections are made and the money comes in, more tax dollars stay local and are thus invested into local services.
Big companies understand the importance of diverse supply chains.. UPS, for example, spends billions annually doing business with vendors that are part of their supplier diversity program.
Communities large and small thrive where work exists and there are viable jobs. When communities thrive, the economic lift of the community as a whole creates more productive and healthier lives.
How Bellewether Approaches Supplier Diversity
At Bellewether, we hold ourselves to the same standard as our clients. We encourage small, diverse suppliers to work with us and subcontract them for projects and products we need to develop.
Since 1994, we've been helping companies adapt to the changing needs of the market. One example of that in action is our recent work with the TriState Minority Supplier Council. At a conference involving companies like Toyota, VW, and Coca Cola, we helped train minority-run companies on good business management practices so they could have the tools they need to succeed.
For our clients, we provide assessments that identify gaps in business operations and evaluate what a diverse supplier can do to fill the gap and become a more sustainable company. We determine how to help owners turn business theory into practical and tactical tools that provide a lasting business structure and better compete in the marketplace. This allows more diverse businesses in a supply chain to become a vital piece of it.
Strengthen Your Supply Chain
No matter the industry, keeping a supply chain strong and agile is essential to a business' success. And there are a lot of moving parts that keep it going. From logistics to manufacturing, everything has to be in sync and correctly managed. You can do it better by building supplier diversity.
Curious about what you can do to bring your business in line with the times? Check out our free download on the nine steps you can take to build a supplier diversity program from the ground up. Reach out to us when you're done reading. We're happy to talk about how we can help.