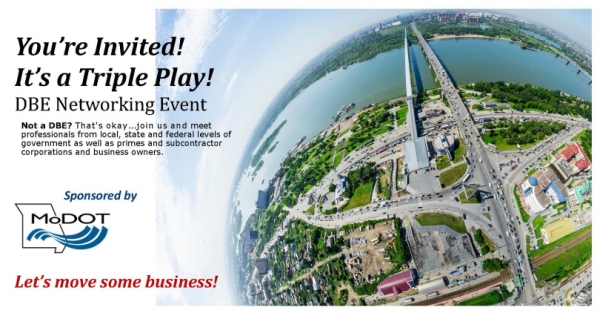 Please join us at the third annual Triple Play DBE Networking Event on Monday, June 10 in downtown Kansas City! Sponsored by MoDOT in collaboration with the Conference of Minority Transportation Officials (COMTO) and Bellewether, this is an exclusive event designed for DBE firms that want to work with MoDOT. You'll get the chance to hear updates about current transportation projects, meet transportation agency professionals, network with other DBE firms, and eat delicious food catered by Palominos Mexican Restaurant. We hope to see you there!
Event Details
When: Monday, June 10, 2019. 5:30-7:30 p.m.
Where: WeWork – Corrigan Station in the Crossroads. 1828 Walnut Street, 3rd floor, Kansas City, MO 64108
Parking: The parking garage across from WeWork is available for $5.
Cost: FREE! Registration is required, however.
Register now: Click this link to register today.
If you have any questions, please contact Jami Henry at Bellewether.