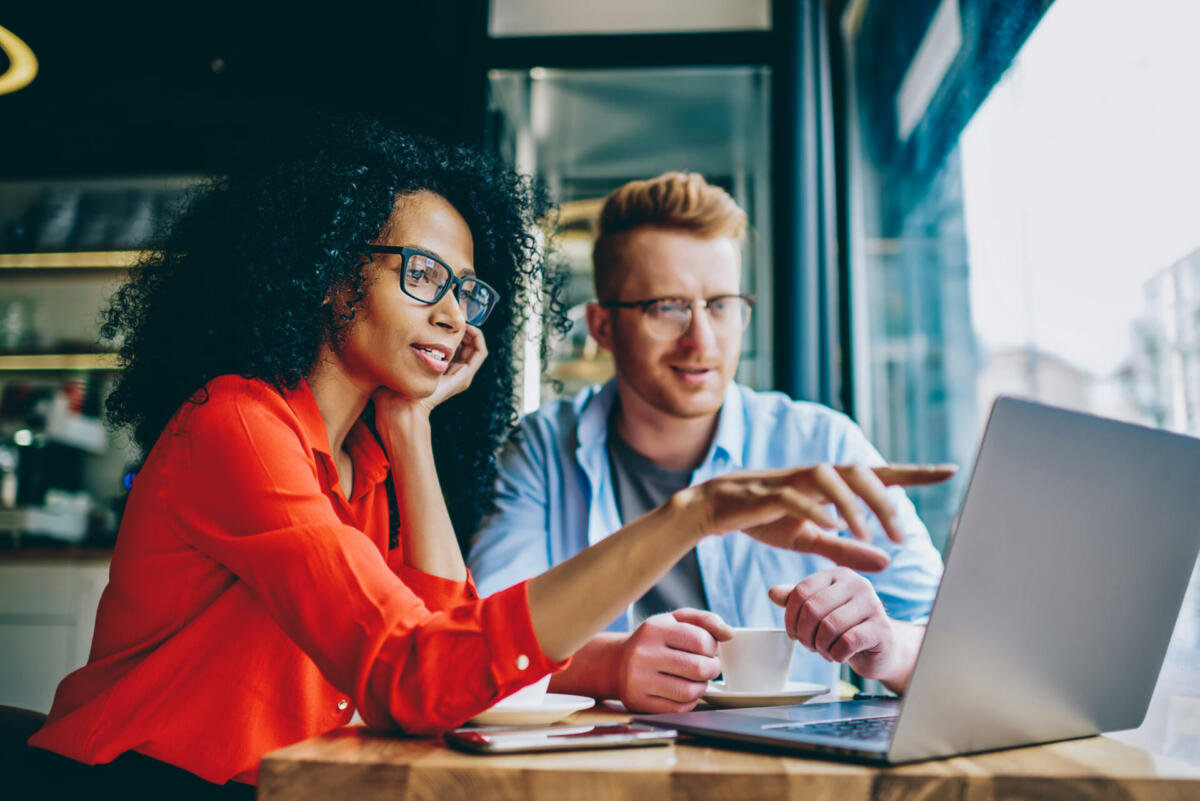 No matter the industry, today's leaders are drowning in options for software business tools. There are literally thousands to choose from. So how do you choose the best technology for your business?
Choosing the Right Technology Tools For Your Business
When browsing the latest apps, it can feel like you'll get left behind if you don't constantly adopt the latest thing. It's important, however, not to let "FOMO" or slick marketing distract from what's important: are you actually going to use this tool? If so, how? What benefits to your business operations will be gained by using it?
When you choose new technology for your business, it's critical to focus on utility, not trends. You need technology that helps solve a problem, improves the customer's experience, and makes your organization more efficient.
There are five broad categories of software tools businesses invest in: 
Productivity

: Tools like Google Sheets, Excel, or Slack that

streamline workflow

and communication to make your workplace more efficient. 

Inventory Control

: Software that can track product supplies digitally, and even order replenishments automatically when they start to run low. 

Accounting

: Software for tracking financial elements like budgets, financial statements, and payroll.

Customer Relationship Management (CRM)

: Tools that sales teams use to automate lead generation and keep track of customer records.

Analytics

: Also known as Business Intelligence (BI), these tools take the raw data from an enterprise's day-to-day operations, organize it, and find actionable patterns. 
Which tools you use will depend on the type of business you run, and what you need to accomplish day to day. So how do you equip your organization with the right tools and not just a bunch of clutter?
Gather Input
When choosing business software, you need to get input from the people who will use it every day. Decisions made without consulting can lead to frustration, lack of productivity, and ultimately people leaving. Involving everyone in the process will increase the chances of a smooth transition.
Ask your staff what it is that they need. Then step back and look at the big picture. Examine the main problems each department is having. What software can solve those problems while being in alignment with the company's goals and budget?
Finding the gaps in your current software gives you criteria to judge new choices and makes it more likely that those tools will be useful. It also helps eliminate the question of need — if the software addresses an established problem or helps move the enterprise forward, it will most likely benefit your enterprise.
Determine the Cost and Do Your Research
Once you've narrowed down the options based on need, you can dig deeper. What will each of these business technology tools cost you in terms of time, money, and productivity? 
Many business owners are tempted to go with the cheapest option or to put off updating for as long as possible because it's too much of a hassle. Both will hurt you in the long run. If your budget is limited it's possible to make do with free options, but you should invest in paid solutions as soon as you're able. 
Every organizational change, including the adoption of new technology, comes with some loss of productivity.  People have to spend time learning and practicing with the new software before they can use it at peak efficiency and reap the benefits. Do not let that deter you from making the change — it will be worth it. 
Make sure the software company you choose has robust tech support to help with the transition. Often, business software companies will have dedicated staff to help train new users and answer questions. Choose software tools that you know will last you a while. Look for solutions with regular updates to address security concerns and upgrades. 
Research each option thoroughly. Look at reviews from current customers, the features available, and read the fine print to see if you're really getting what it looks like you are. Websites like G2 and Capterra are great places to start.
If anyone you know in your industry is using the software you're considering, see if it worked for them. Take the product for a test drive with a demo or free trial period before rolling it out to get a hands-on feel for what it's like. 
Train Your People
Once you have your tools selected, your team members need to be trained. Try to estimate the amount of time you'll need to make the transition to the new software before you start. Your estimate doesn't have to be perfect, but it will at least provide a framework.
Ideally, you'll already have an organizational process and policy in place for training on new tools and handling enterprise-wide changes. If not, now's the time to develop one. You can also work with the software vendor. Often, software vendors can offer training as part of the deal.
Delegate Ownership
The most critical part of the process, and the key to making sure your new business software tools actually get used, is ownership. Someone has to be at the helm to hold people accountable. That person should also be able to gather feedback during the training process, see what's working and what isn't when it comes to using the new tech, and decide whether changes should be made. 
Clearly communicate to everyone why you're adopting the new tools. Tell them why this change is important, and let them know you're here to answer questions. Let them know what's expected of them during this change, what goals they should meet, and where they can go if they have concerns or need help.
Either you or your point person should consistently follow up to make sure team members are learning the new technology effectively and can report any feedback. This subtly enforces the use of the new software and lets people know it's here to stay.
It's the leader's job to ensure that changes in the organization stick. The difference between new software tools being adopted for the long haul and being abandoned in a month is assigning ownership and creating accountability.
Measure the Results
You or the point person should monitor the adoption of new software to chart people's progress. Are staff in a certain department hitting snags? Why? What are people complaining about when using the new tools? What do they like? See whether the overall trend is positive or negative. 
There will always be people within your organization ready to adopt the latest thing, but most of the time people won't be happy with constant changes to their set of workplace tools. It's very important to strike the proper balance between staying with the times and getting stuck in a cycle of software changes that leaves little time for anything but training on new tech. 
As you use the new tools, return to them every so often to reevaluate your needs. If you're still doing well with the software you have, it probably makes sense to continue using it. If your needs have changed or grown beyond what your current suite of software tools can handle, consider an upgrade and repeat this process from step one.
Ready To Streamline Your Business?
Choosing the right software is just one aspect of making your business better. At Bellewether, we've guided enterprises large and small through organizational change, helping them create blueprints to achieve their goals the right way. If that sounds good to you, reach out to us today to learn more.
---
This article is part of a series on how leaders can best leverage technology in their organizations. For part two of the series, see: Workplace Technology: How to Streamline the Digital Assets in Your Organization