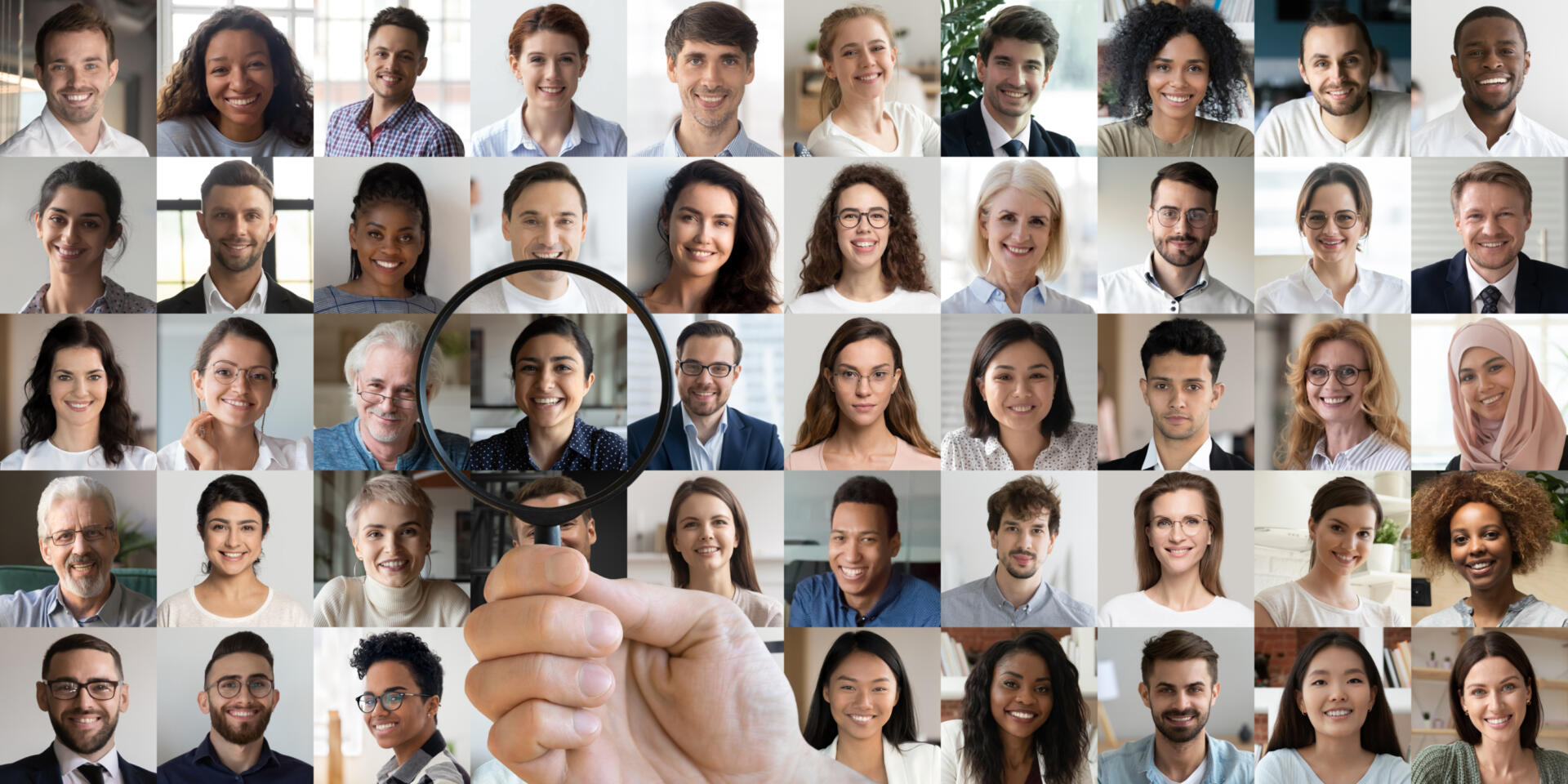 Finding talented people and convincing them to work for you is tough. In a 2021 report by Manpower Group, nearly 7 in 10 companies reported talent shortages and difficulty hiring. That's almost 70 percent. 
What's causing this shortage? Why are company leaders struggling to attract the right people, or to keep the people they already have? We'll explore the answers to those questions, and what business leaders can do about it.
Why Leaders Struggle to Find Talent
There will always be new market conditions, current events, and changing circumstances that shake up the job market and pose challenges for leaders who seek to find talent. For example, the mass exodus of workers in 2021 labeled the "Great Resignation" will undoubtedly continue to have far-reaching consequences on the job market for years to come. The global pandemic that began in 2020 totally shifted the workforce, causing unemployment to skyrocket, whole industries to essentially shut down, supply chain delays, staffing shortages, and workers to switch to remote work. 
As business dynamics change, so do workers' expectations of their jobs. But even before COVID and the Great Resignation, company leaders sometimes struggled to find the right people to fill open roles. If leaders don't identify core issues with their approach to hiring that prevents them from acquiring top talent, they will find themselves behind regardless of how the outside world changes. 
One reason for this struggle is poor planning, as leaders can have a tendency to wait until someone resigns before they start looking for people to add to their team. Another is a lack of industry connections. Without the right relationships, it's difficult for leaders to build a talent pipeline that brings great people to you so you have a pool of candidates to draw from when the need arises. 
In order for leaders to find the right talent, they need to understand these challenges and how to overcome them.
They Don't Plan For The Future
Running a company is hard, time-consuming work. With seemingly endless responsibilities competing for leaders' attention, less urgent matters like succession planning or finding new talent often fall by the wayside until someone resigns or retires and leaves an open position to fill. When that happens, it pays to already have someone ready to step in, or at least potential candidates to contact. Instead, leaders often wait too long to start looking for someone to fill open positions, only beginning their search when there's an immediate need. 
They also might not be clear on what the role entails or lack a well-defined idea of what specifically they're looking for. If someone hiring for a role doesn't clearly articulate the responsibilities and expectations surrounding the job, they won't get the best candidates for it. Talent scouts won't know what criteria to screen candidates with, and job applicants will be put off by a vague description. When looking for work, people want to know what job they'll be doing, what the responsibilities of that job are, and whether there's room for growth. This issue can also negatively impact current team members, as a lack of clarity in those areas often results in employees getting frustrated, taking on too much responsibility, and ultimately quitting, which starts the whole hiring process over again.
They Aren't Watching Industry Trends
Another area where company leaders fall short is a lack of networking and active participation in the industry. They don't cultivate people internally to fill roles, or take the time to develop relationships with those in the industry who can suggest talent when they need it. The day-to-day operations of the enterprise take up all their time, and hiring doesn't get prioritized. If leaders hope to find the right talent, then they must immerse themselves in the community and proactively forge productive relationships with people. 
Keeping an eye on the driving forces in your industry will help you spot trends that affect your enterprise. Say you're in construction and notice that Congress just passed a massive infrastructure bill. Everyone will have the money to hire top talent when they get their portion of federal funding, meaning competition for the best contractors will be fierce. If you spot that trend, know what it means, and can get ahead of it by contacting the right people first, your company will come out ahead. 
Leadership should dedicate time regularly to watching industry trends. Staying informed will help you recognize the shifts in the professional climate that could lead to big changes, then leverage them to your advantage. 
How To Find and Retain the Right Talent
Like so many other aspects of running a business, finding talent should be an ongoing process. There are, thankfully, ways to create a pipeline of fantastic candidates who want to work for your company and will stay for the long haul.
Create A Network
Make time to get out and speak with the movers and shakers in your industry. Form relationships with them that are mutually beneficial. Consider, for example, athletic recruiters. Where do they often look for talent? State colleges. Which means they're talking to the head coaches there and letting them know what kind of people would make the best recruits for their team. 
You can do the same thing. Think about where the most highly skilled, culturally adept recruits for your enterprise can be found. Maybe it's the local teaching hospital, or entrepreneurial club, or state college with an excellent internship program. Find these places, then be proactive in getting to know the people who run them. The result is a win-win: a steady pipeline of great people for you, and high job placement rates for them. 
This also applies to other leaders, hiring managers, and HR professionals. Get to know them and let them know what your ideal candidate looks like. Tell them the details of the job, and how you expect the right person to meet those responsibilities. When they come across someone they can send your way, they'll do it without you having to put in additional work. 
If you don't personally have time to regularly get out in the field, it's worth it to hire a recruiter or talent scout. If you go this route, make sure they know exactly what it is you're looking for in terms of skills, potential, and cultural fit.
Build A Strong Culture
Many of the people who quit during the Great Resignation did so because they were dissatisfied with leadership at their old jobs. Create an environment where people want to work by being the kind of leader that forms relationships with their employees and fosters their growth. Let them know that there's a clear path to advancement and leadership if they want it. 
It can be easy to get absorbed in high-level tasks, but that will lead to a disconnect with your staff that ultimately leaves them feeling unseen and unsatisfied with their work. Make sure they know they can come to you with problems or concerns, and that they'll actually be heard. Getting to know your staff will allow you to place them in positions that will stretch their limits and force them to grow without being insurmountable. Be there as a guide — do the work WITH them not FOR them. They, and by extension your entire organization, will be better for it. 
Once you give people opportunities to grow and excel, monitor their progress. Create benchmarks that will allow you both to see improvement while tracking their progress. Are they more confident? More innovative? Keep track of the people who are thriving in certain areas so you know where they'll fit best later on.
Building a strong company culture includes the relationships you build with the people sending you talent. Let them know what kind of person is a good culture fit for you, not just the technical skills they need.
Be flexible with the people you consider. Someone might not have the credentials to be a good fit on paper, but something else about them may be worth taking a chance on, and bring value to the company. A recent study by Harvard Business Review concluded that employers should look beyond the automated applicant tracking systems so many enterprises have come to rely on when considering candidates, because they often miss people who could excel with proper training. The study calls these people "hidden workers" because they're being screened out of the hiring process by automated systems: 
"These systems are vital; however, they are designed to…hone in on candidates, using very specific parameters, in order to minimize the number of applicants that are actively considered. Most also use a failure to meet certain criteria (such as a gap in full-time employment) as a basis for excluding a candidate from consideration irrespective of their other qualifications. As a result, they exclude from consideration viable candidates who…do not match the criteria but who could perform at a high level with training."
Another "hidden" source of talent for your organization is the passive labor market. These are the people who aren't actively looking for new work, but could be convinced to join your enterprise with the right incentives. Networking will help you find these people who can't be found elsewhere by browsing the major job board websites. Build a strong case for your company and the role so that when you find these people you're ready to convince them. 
Let Your People Evangelize For You
An often overlooked strategy for finding new talent is empowering your current employees to tap into their own networks. High performers tend to associate with other high performers. Let your staff act as another set of eyes and ears to scout for talent. Odds are they have friends with the same skills and set of values that would be an asset to your organization. Since they share the same values as someone you've already hired, those referrals are more likely to be a good culture fit at your company, which is much harder to come by than someone who merely has the right technical skills.
By simply expressing to employees that you have an interest in hearing from them about who they think would be good additions to the team, they will be more inclined to consider their own social circles. Not only will this be a good source of talent for your organization, it will make your current employees feel valued. Let them know you're happy to consider their recommendations. 
Don't Forget Who's Right in Front of You
Hiring internally is the best way to ensure a good cultural fit. Talking to the people who already work with you will help determine what it is they're looking for in their career and tailor development opportunities accordingly. Even if an employee might not immediately have all the skills to fill the desired role, they can be trained to develop them. One of the main reasons the previously referenced Harvard study found for the skills gap in today's workforce is a lack of training. Keep an eye out for those employees who could excel with the proper training. Let them know a path to leadership is there if that's what they want.
When workers know they have the opportunity to advance professionally and feel supported by their leaders to do so, they are more productive and likely to commit for the long run. There's a tendency for leaders to assume that high compensation or enticing benefits packages are the primary motivators for employee performance and retention. While there's no question that these are important factors, they are often not the real root of the issue. Good pay will draw people to your organization, but great culture is what keeps them there.  Leaders must combine good benefits with managerial support, opportunities for advancement, and a sense of belonging in order to find and retain top talent. 
It's also important that leaders tailor their approach to the individual needs and motivations of each employee. There is no effective one-size-fits-all approach to building strong relationships with your team members. While one employee may seek to climb the organizational ladder as quickly as possible, another may be perfectly content with their current position within the company. Leaders have the responsibility of identifying the goals of each member of the team and equipping them with the right conditions to succeed. 
The same efforts that help retain existing talent are also important for attracting new talent. Communicating that there is an upward path at your company can help convince job-seekers who are on the fence about joining. The best talent will thrive where they can learn and grow, whether they are new to your organization or an already established part of the team.
Bringing In The Best
Competition is fierce in today's marketplace, and building an organization full of talented people isn't easy. But it's possible if you foster the right relationships and create the right environment.
To recap: 
Foster relationships with industry players who can spot talent

Make a plan for the future

Monitor your current staff for people to develop and promote

Create a supportive environment and provide incentives 
At Bellewether, making businesses better is what we do. If you'd like to know more about how we can help your enterprise, contact us today.