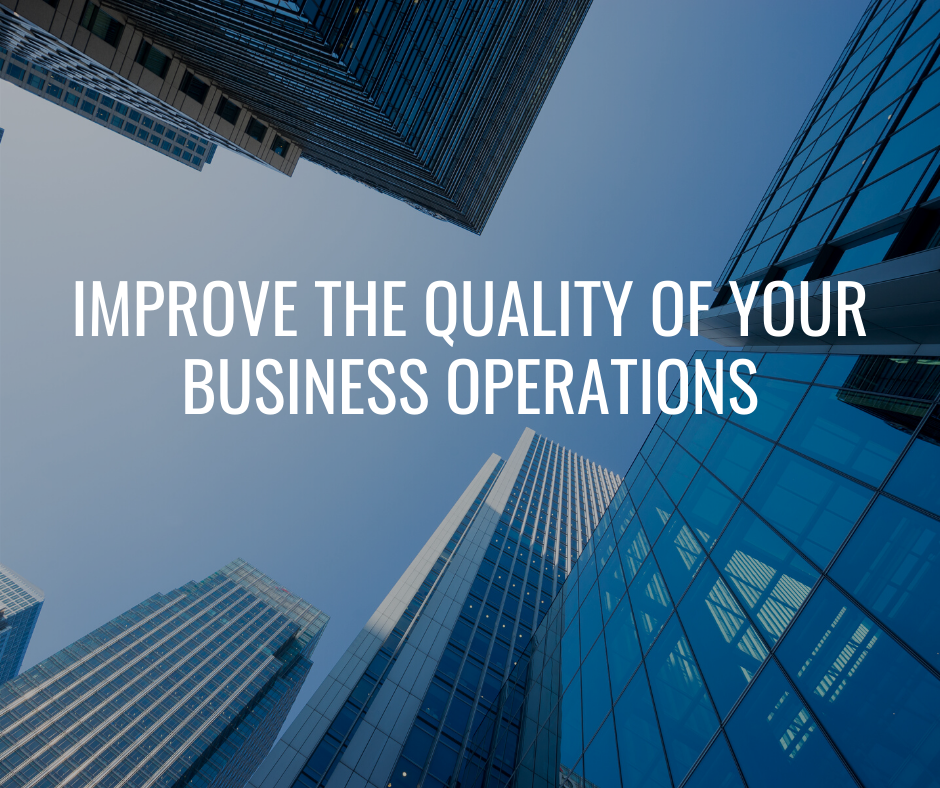 As we wait out COVID-19, think about the ways your business can ready itself to blast out of the blocks . . . . Establishing a higher level of quality can set you apart.
Whether you sell products or services, it can be complicated to differentiate what you do from similar businesses. One way to do so is to focus on quality.
Quality, good or bad, lives everywhere. When you purchase a 60" television, you likely scrutinize the number of pixels it offers. When you pick out a new jacket, you likely consider the quality of the textiles that were used to make it. When you hire a plumber, you likely expect the job to be complete and the worksite left clean. You get the point. 
So when customers engage with your business, they can be impressed or distressed by the quality of the customer service. Owners tell us all the time, "My company is different because we provide quality customer service." Which, of course, is true. But let's face it–quality, like beauty, is in the eye of the beholder. Everyone believes they provide the best quality. But what does this really mean, and how can we provide even higher quality customer service?
 We may define quality in customer service in these ways: 
Delivering the goods or services in a timely manner

Presenting a pleasant attitude

Showing interest in the customer's need

Completing the work within the agreed-upon budget.
 These are certainly good business operations, but frankly, it requires much more if you want quality to become one of your central selling points for your customers. 
One of the ways we can improve the quality of customer service is to focus on the behind-the-scenes process–to ensure that our operations reflect our values on quality both in front of and behind the scenes. In fact, we have found that if people truly care about quality when no one is looking, that commitment spills over when customers and other associates are watching closely.
Do you and your business demonstrate a practice of quality? Consider how you would answer the following questions:
Is the environment in which I work organized and well-kept so that workflow can move through the organization and associates can easily find what is needed?

Do I demonstrate quality by my actions, or do I take shortcuts to get by and on to the next task?

Do I do what I say I will do, or simply say what I need to say to move on?
These questions are not exhaustive, but they begin to demonstrate to others what the company really cares about and how it delivers on that promise of quality.
Here are some other tips to highlight quality in your work:
Look at all of the small ways that you can make doing business with your company a more pleasant, more informative, and unique experience. Set yourself apart by caring about the small stuff, and big successes will likely follow. 

Help your team understand what you expect, and set a good example of how that behavior looks or how that conversation sounds at its best. Clear communication is key.

Take stock of your own strengths and weaknesses. If you are not good at organizing, or if you are not good at communicating your expectations, find someone who can help you. In other words, ask for some help. It is not a sign of failure to seek assistance. On the contrary, it can be a smart business move.
These are undoubtedly stressful times for everyone. Yet by focusing on the future and by concentrating on what we can control–our own performance–we can gain confidence that we will be best prepared for what the future may hold.